Portable Cabins can be an Immediate Solution during Crisis Situations
Disasters or crisis situations tend to have a serious impact on the lives of people. Thousands of people are affected each year due to various catastrophes, such as earthquakes and cyclones. Major crisis situations have the potential to result in massive loss of life and destruction of property. Such situations are often unexpected and can leave the affected communities in shock and severe distress.
Types of Disasters
Disaster can be natural or man-made. Natural disasters are large-scale geological or meteorological catastrophes that can result in death or property destruction. Some of the natural disasters include earthquakes, floods, tsunami, cyclones  and wildfires, among others.
Human-caused disasters are catastrophes that are caused because of the actions of human beings. These include industrial accidents, shootings, acts of terrorism, and incidents causing mass violence. Such incidents can prompt immediate evacuation from the affected areas and overwhelm health facilities in the affected area.
In the aftermath of any such disastrous situations, food, shelter, and medical needs become the immediate necessities that need to be catered to the affected people. During such situations, it becomes important to provide housing or shelter and immediate medical attention. Portable cabins have emerged as a great alternative that can be used during such crises.
Premium Portable Cabins from Tata Steel Nest-In
MobiNest is a steel-based premium quality portable cabin solution by Nest-In from the house of Tata Steel. These structures aim at making living spaces easy-to-install and highly mobile, while providing convenience with comfort.
Nest-In believes that with the fast-evolving world, smarter and innovative construction solutions are the need of the hour for solving the needs of tomorrow's India.
The MobiNest series consists of a range of portable cabins that can be easily customized according to the need of the situation and user. They can be easily installed, reused, and repurposed, thereby serving as effective housing and sanitation solutions whenever the need arises.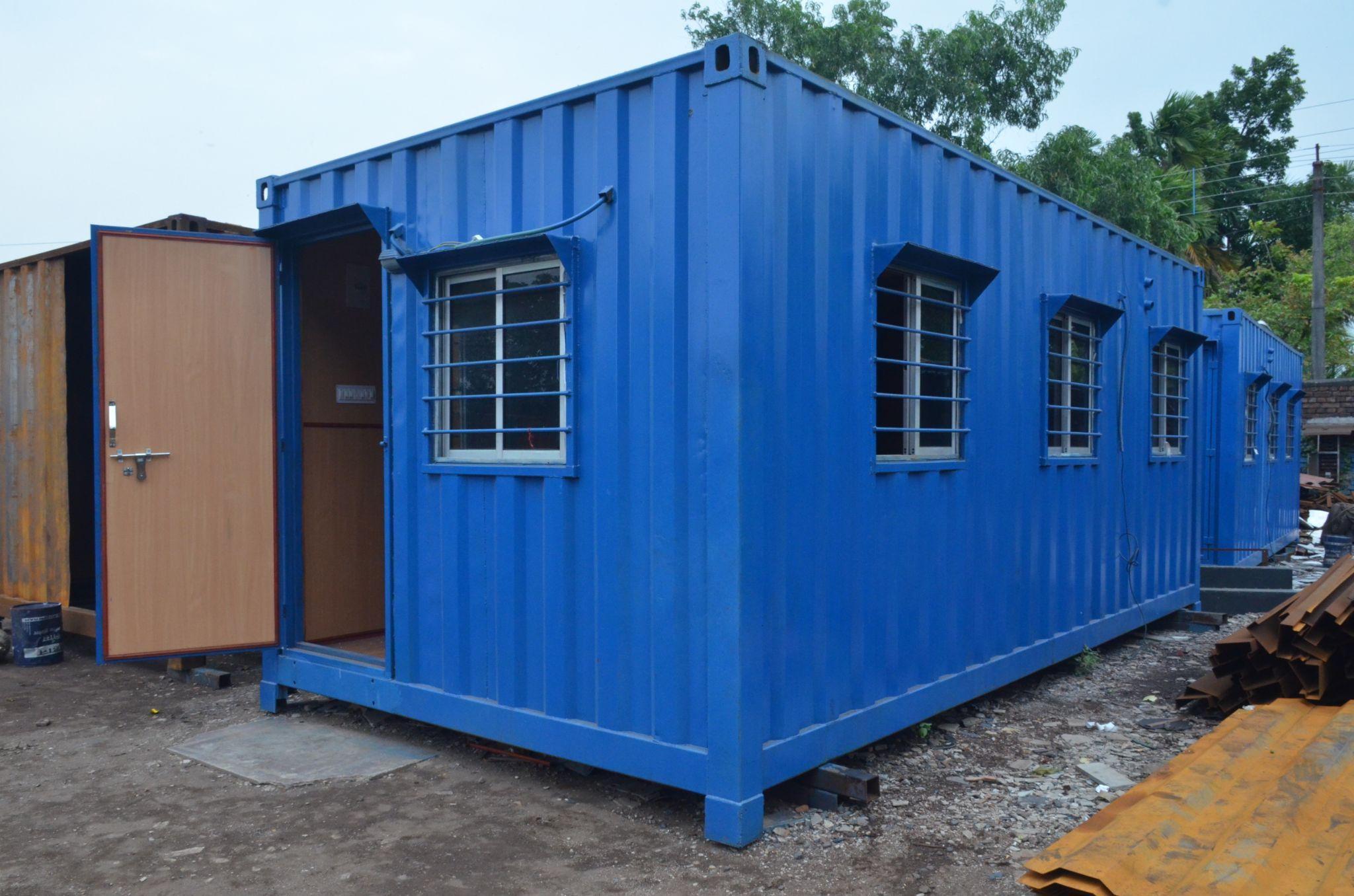 How MobiNest can be an immediate solution during crisis situations?
Easily transportable

MobiNest by Nest-In is a modular and easily transportable cabin solution. It can easily be carried to the disaster/ crisis spots, thus proving to be an immediate solution for the affected individuals.

Highly versatile

These structures are highly versatile and can be used in various ways. They can be used as refugee shelters, toilet blocks and can also double up as healthcare centres or temporary hospitals to treat individuals in the aftermath of disasters.

Customizable

They come in various layouts and can be customised according to the need of the situation to best serve the purpose.

Quality control

Each MobiNest unit undergoes stringent quality checks to ensure premium quality.

Thermally-insulated structures

These structures are thermally insulated thus, making sure to provide comfort to individuals & communities.

Durable and maintenance-free

MobiNest cabins are made of high-quality steel which makes them highly durable and requires low maintenance. Hence, they can be easily used for a long period of time by communities facing a housing crisis in the aftermath of a catastrophe.
MobiNest units are flexible in terms of design and speed of installation making it the right solution irrespective of the situation.
Posted in MobiNest on Jan 05, 2022.