Our Success
EzyNest, Tata Steel Nest-In's modular toilets designed to provide an effective, end-to-end sanitation solution for communities, have been successfully installed and are being used extensively across Indian cities, towns and schools, set up by Municipal authorities and CSR Programmes of corporate entities such as Nestlé and Mercedes-Benz.
Nestudio, our modular home extension solution with a premium touch, has been successfully installed across Indian cities and, today, finds its use as a meeting room at our Jamshedpur plant, as a West Bengal Tourism cottage at Gajaldoba and as additional living spaces (1BHK, 2BHK) in Delhi NCR.
HabiNest, our light gauge steel frame construction solution, has been used to construct canteens, rest shelters and amenities buildings at manufacturing plants, college complexes, hostel buildings, Anganwadis and many more applications across the country.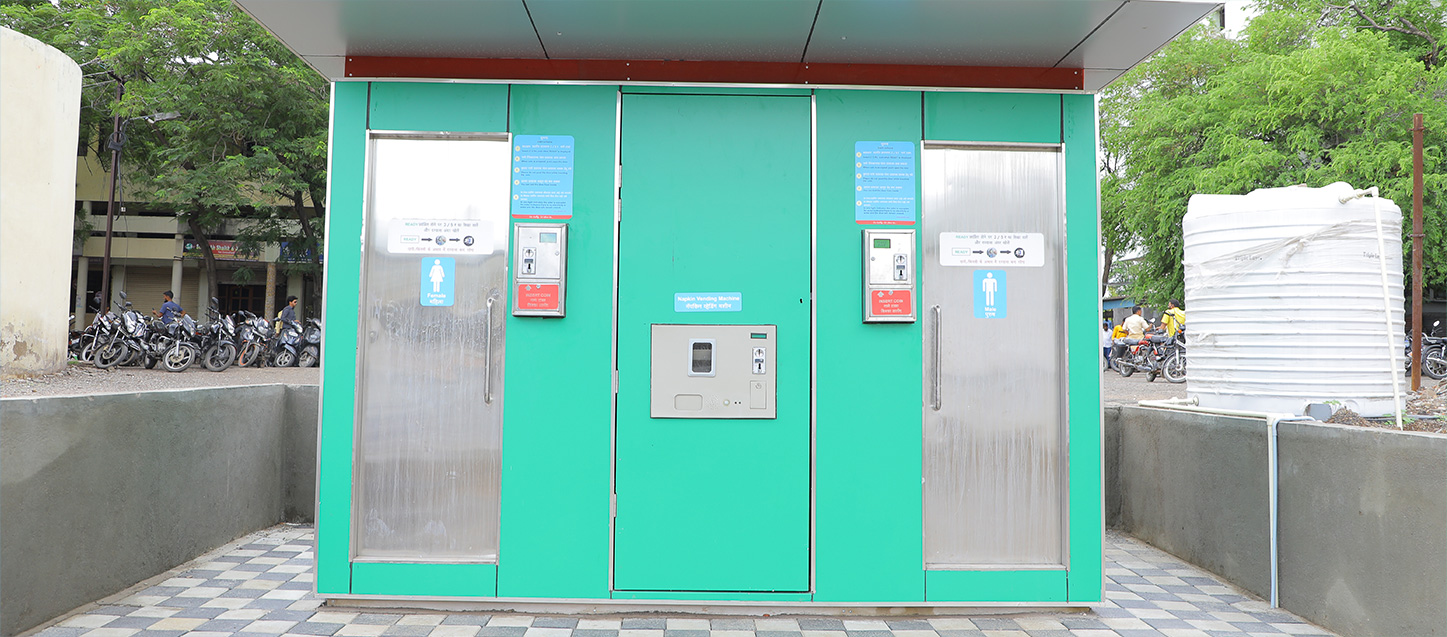 Smart EzyNest, Tata Steel Nest-In's smart modular toilet, has been installed at the Solapur Smart City in Maharashtra and Ahmedabad Smart City in Gujarat, chosen by the Ministry of Urban Development as two of the 100 cities to be upgraded to the Smart City tier. Further, it is also in use in Pune and Guwahati Airport Complexes.
AquaNest, our aesthetically appealing drinking-water-vending kiosk is in successful use at prominent locations including the Statue of Unity Complex in Gujarat and the JRD Sports Complex in Jamshedpur.
CanvaNest, our tensile fabric based aesthetic canopy, is our newest offering and has found application as the Pavilion at Beldih Golf Course in Jamshedpur. Further, it may be used in vehicle parking spaces, as a covered walkway and even finds use in EV Charging Stations.