5 Advantages That Will Make You Choose Prefabricated Solutions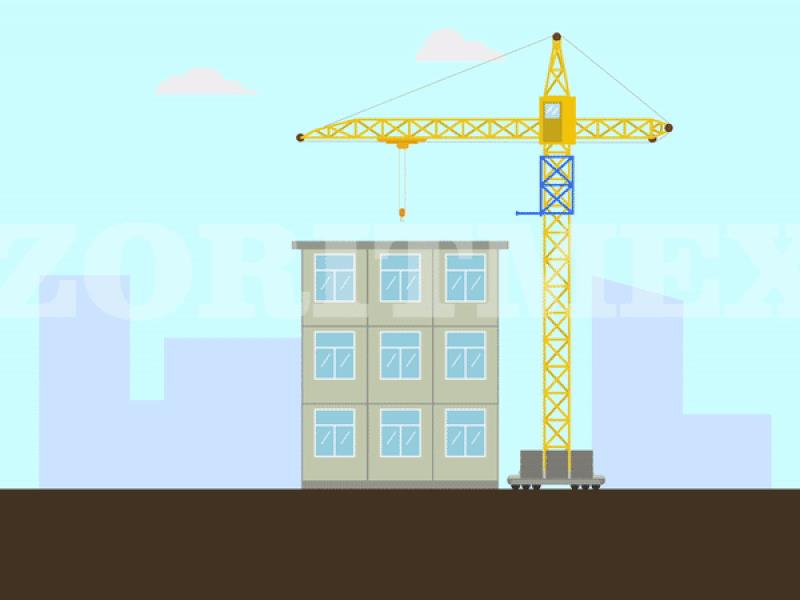 Construction Timelapse by Zoritmex

If you're one of those people who find themselves overwhelmed by the thought of building a new house, as some homeowners do, you may be thinking of going the prefabricated route. With so many benefits to leverage from, it is a logical decision.
Once you realize it's time-saving and money-saving, you'll want to ask yourself a few questions about how it will affect the way you make decisions about your home. 
Here are five advantages that will convince you to use prefabricated solutions:
1) Reduces the time you need to wait for a new house:
Have you ever wanted a new house that would only need a few weeks of work finishing it up? It is now possible through prefabricated solutions and instead of employing traditional building methods, opting for prefabricated homes can save you a lot of money and time.
As a result of improved planning, eliminating weather challenges on-site, and eliminating subcontractor scheduling delays, compared to portable construction- on-site work is considerably more time-consuming as prefabricated structures typically take half the time.
In addition, truck traffic, equipment, and material suppliers around the final construction site are significantly reduced because many structural components are completed in the factory. This reduces disruptions caused by noise, pollution, waste, and other persistent irritants that are very usual in conventional construction techniques.
Thus, this streamlined construction approach creates a significantly more productive environment by eliminating the distractions and outside interference that often occurs on construction sites and makes it possible to offer a high-speed construction.
2) Freedom to customise:
If you're a DIY enthusiast, you'll know that there's nothing more frustrating than getting a house that doesn't fits well after all the time and effort you put into it. With prefabricated solutions, this dilemma is avoided because the structures are designed from scratch, with solid structural elements and high-quality, steel-based architecture. This means that they will naturally fit any space in good measure and never come up lacking.
Moreover, because they are built so well and come equipped with the best insulation quality properties, they contribute to energy efficiency and enhance any room's appearance. As with the interiors, prefabricated houses are designed with the exteriors in mind, meaning that you'll never get something that doesn't match your needs. They maintain airtightness and are always leakproof, so they are not prone to allowing water in as most traditional solutions are. They also use unique materials to make it easier to paint them while keeping their properties intact.
Your home, therefore, will be more resistant to the elements; additionally, as they are custom-made to meet your specifications, you are not limited to what is available.
3) Environment Friendly and Sustainable:
According to a report by Capgemini Research Institute:
Nearly 88% of consumers in India were willing to purchase a more sustainable product once they were made aware of the sustainability issues
60% of Indian consumers have actually reduced spending from organisations they perceive as non -sustainable
One of the most energy-efficient and environmentally friendly construction methods is prefabricated construction. It is often the case that traditional construction methods call for extra materials, which drastically increases wastage.
HabiNest, Nest-In's light steel frame construction solution, has environmental benefits in the range of 48% to 61% compared to a similar conventional structure, according to an internal survey conducted by Tata Steel.
When compared with traditional construction methods, prefabricated buildings have been shown to be more energy efficient. If you build a modular house, it can even be more than 20% efficient. This is mainly due to the fact that prefabricated buildings are usually single-story structures, while some of the multifamily dwellings that are built with traditional construction methods are two or three stories.
Moreover, when compared with traditional construction, prefab construction reduces the weight by almost 70%, resulting in fewer foundations, fewer waste disposals, and fewer redeployment costs. It is also detailed down to exact specifications, which reduces the amount of excess material. These structures are made from steel, which is highly recyclable and also a vital material when striving for sustainability.
4) Low Maintenance and Consistent Quality:
The small, one-story houses that are prefabricated tend to require less maintenance. This results in lower energy consumption over time since they tend to use less electricity and gas. It means lower heating and cooling costs for you, each month.
In contrast to other materials, Tata Steel is known for adopting modern management tools, techniques, and standards to help manufacture steel products of the highest grade. We have several modern equipment and facilities at the steel manufacturing facility for aiding our upstream and downstream quality assurance processes.
Moreover, when it comes to quality- each sub-assembly is prefabricated in a weather-resistant factory by an experienced team, with different quality checks performed along the way. In addition to this, several building components are made with precision machine equipment to comply with the industry as well as construction standards.
Thus, our high-quality steel structures do not corrode, mold, or get chewed up by pests. Floods do not damage steel frames because the steel comes with a coating to keep moisture out. Termites are also an impending natural disaster that needs to be considered during construction, but they are no longer a concern with our steel-based constructions.
5) Modern, Aesthetic and Trendy:
While most people like to live in big, lavish homes, with spacious interiors, others prefer to live in a small, cozy, comfortable space. 
We at Nest-in offer an amalgamation of modern, aesthetic as well as premium interiors and exteriors. Regardless of the container's size, our fabricators and builders make optimum use of the space and make every inch of space- state of the art for you.
It is said, 'Your home is the reflection of your personality.'
Our container homes have a modern as well as an aesthetic look, making these homes popular, especially among young people. Also, we provide you a variety of choices in terms of colours, style, design, décor, and other customisations, as per individual needs.
The premium finish to both interiors and exteriors of Nestudio buildings ensures maximum comfort. Until recently, space was a constraint, and today, there is an increasing demand for the best utilization of space. In order to fulfil this need, we provide aesthetically pleasing and durable structural solutions. Nestudio is equipped with air conditioning, digital lighting, and more, just like a regular home.
Thus, to sum up, over the past few decades, steel building constructions have gained popularity all over the world. Steel has been utilized in almost all fields due to its various advantages. It will soon become the predominant material in construction due to its increasing use, and as a result, we at Nest-In hope to provide our nation with 7 unique and sustainable prefabricated solutions that will enhance the quality of life.
Posted in Nestudio on Oct 08, 2021.