Why are Offsite Modular Homes gaining popularity in the Urban sectors of India ?
With the massive increase in population and incomes over the past decades, there has been a huge rise in the demand for immediate and easy housing solutions. Modular buildings or houses have emerged as an alternative to combat these problems. Before we dive further let's understand what are modular/prefabricated construction solutions
So what are Modular homes?
Modular solutions or prefabricated solutions involve manufacturing of a building's components in an off-site environment, typically in a factory controlled setting. The finished modules and components of the houses are then transported to the location where they would be installed. The sections are assembled by a skilled execution team and installation of the house is completed at the construction site.
Modular construction is a great alternative for traditional brick-and-mortar solutions because they bring various advantages.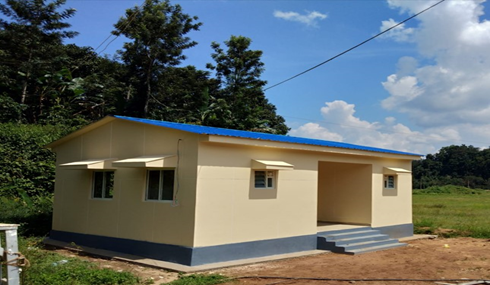 The Problem of Urban Housing Spaces in India
India is facing a massive dearth of quality living spaces, especially in urban areas, fuelled by the ever increasing rise in population and migration from rural to urban centers, which is further accelerating the demand for quality housing spaces. According to the industry reports, it is estimated that India is facing a massive urban housing shortage, which steadily keeps growing.
The key challenge in dealing with this problem is finding a replacement for traditional house construction methods which can solve the problem quickly and efficiently. In such a situation modular construction solutions are turning up to be the 'savior' that can solve the problem of quality living spaces in urban areas.
Related Article - LGSF A GREEN TECHNOLOGY SOLUTION FOR SPEEDY CONSTRUCTION
Advantages of Offsite Modular Construction
Let's have a look at the various benefits and advantages modular construction brings:
Environment-friendly: These homes are environment-friendly as the waste generated during the construction of these homes is significantly lesser, in comparison to traditional houses. Moreover, modular construction requires close to 65% lesser material resources, such as sand, cement and water, during construction as compared to conventional techniques.
Strong structure: Modular construction provides a more strong and more durable structure. They have a high strength-to-weight ratio, are much lighter, and can withstand strong seismic and wind resistances.
Shorter construction time: The construction of these homes takes less time than traditional methods of building homes since they are technology driven. In fact, modular construction is 2-3 times faster as compared to RCC construction
Consistent quality: All the modules are constructed in a factory-controlled environment following specific standards, and undergo stringent quality checks at each stage, ensuring high and consistent quality across all projects
Premium Prefabricated Solutions from Tata Steel Nest-In
Nest-In from the house of Tata Steel has a range of modular construction solutions through its HabiNest and Nestudio offerings, which provide a faster, more sustainable and premium solution for combating the housing crisis and solving the growing needs of infrastructural spaces.
HabiNest, an LGSF construction solution, can be used for large infrastructural requirements like building schools, hostels, residential buildings, community centres, offices or other industrial amenities.
Nestudio, a high-quality designer grade modular home extension, which is sturdy, durable, and provides premium aesthetics to your dream home or rooftop extension.
Related Article - Prefabricated Construction and its Benefits - Tata Steel Nest-In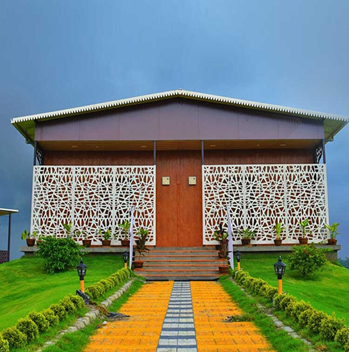 Tata Steel Nest-In, through its HabiNest and Nestudio offerings provide several benefits and can help you create your very own modular space. Contact us today to know more about which solution would be the ideal choice for you.
Posted in HabiNest on Dec 07, 2021.